In our report Tech Impact '19: How technology is used by the UK's fastest growing businesses, we drilled into three of the technology categories that are used most by the fastest growing businesses compared to other businesses. The top two categories were Business Intelligence (BI) and Data Visualisation (for which we've looked at the channel partner and end-user markets) and Application Development & Management (for which we've dug into an overview).
The third most used type of tech by the UK's fastest growing businesses compared to other businesses is Enterprise Business Solutions (EBS). This category covers software and apps that are designed to integrate different functions of an organisation for greater efficiency and productivity, including for things like resource planning, process management and data management.
Sector insights
It should be no surprise that technology designed to improve efficiency and productivity drives bigger revenues. Indeed, EBS tech becomes more necessary the bigger businesses get, with more moving parts to keep operating synergistically. The latest average sales among Fast Track 100 companies who use EBS technology is £37 million, compared to £28 million for those who don't – an increase of almost a third, at 32%.
Using the IQBlade platform, we identified 930 businesses with a competency in EBS tech – that is to say they either trade in the technology or are able to deliver functions using it, either as a commercial service or for internal purposes.

Above, we can see the how they're spread in terms of company type and, unsurprisingly, most are classified as information and comms or information technology businesses depending on how they are analysed, given that they are largely software / app providers. Similarly, we can see that B2B is the overwhelmingly most common model in the sector, as we would expect given the business focus of the category.

Notably, four of the top five businesses in terms of revenue are systems integrators / outsourcers. Interestingly, this tells us that the biggest money isn't necessarily in being a vendor and creating a solution. Instead, it is professional services firms combining products, consultancy and accompanying services that are bringing in the most revenue.
Accenture's appearance twice in the top five via its different arms shows just what a major player in the market it is.

In contrast, the fastest growing businesses are vendors of one form or other. They're the businesses that have found elegant solutions to problems and whose products have taken off as a result. ActiveOps lets people manage human and robot operations from the cloud, Nintex helps businesses to manage, automate and optimise processes and Elasticsearch provides a ways for businesses to index, search and get value from their data.
Sector Star
With huge three-year growth of 267%, ActiveOps is worth taking a closer look at. Growth has slowed to 51% in the last year, but what's been driving that more sustained growth? Look at its IQBlade profile, we can see that the business was founded in 1995 and see that revenues remained relatively low until 2015, actually receding at one point.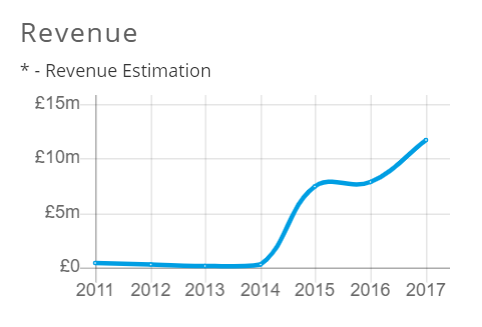 Then, between 2014 and 2015, they grew from around £240,000 to £7.4 million. Looking at its past news, we can see that the company received funding in 2014 and this enabled it to kick on to the impressive growth we've seen in the past three years.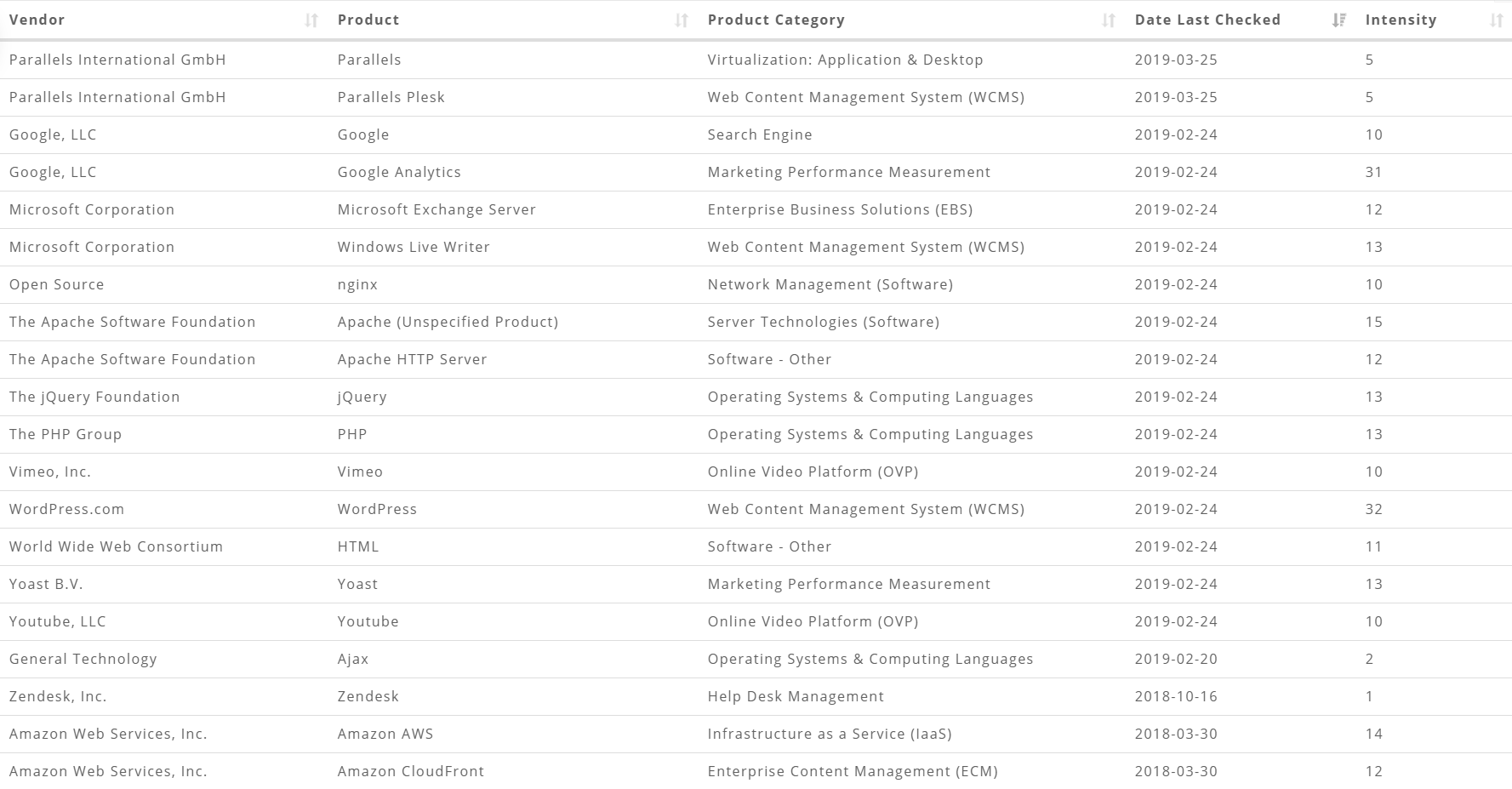 It's the mark of a well-run business that is going places - and the sort that, as such, might be a good customer or partner. If we wanted to look at the next steps for such an opportunity, we might look at what technologies it already uses. Having crawled its site and analysed relevant news articles, we can see that Parallels virtualisation software, the Yoast SEO too, Nginx network management software and WordPress are among an extensive tech stack.
For channel businesses, this is the sort of information that can help to qualify opportunities in or out and provide an 'in' for communications.